What are the Benefits of Digital Platforms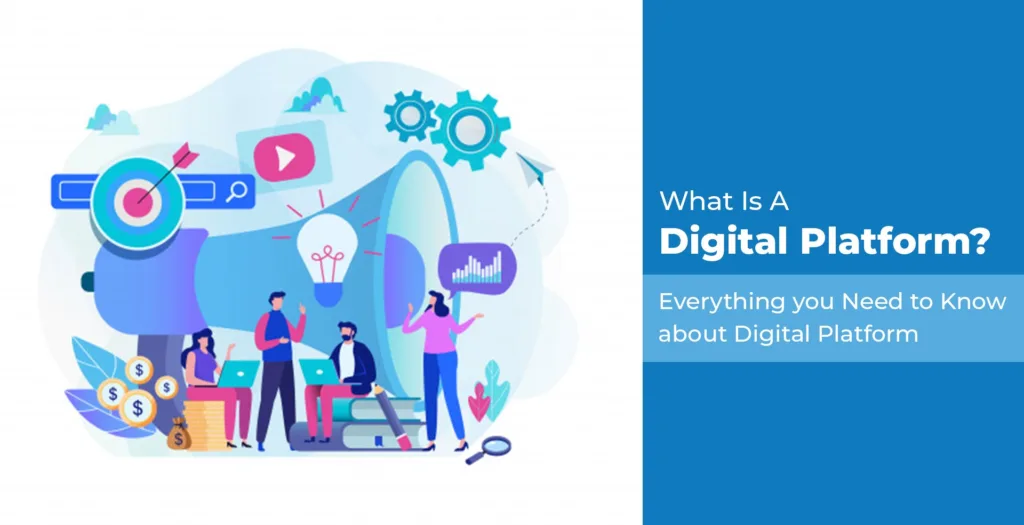 In simple terms, it is a software solution that helps organizations to serve their products and services through online businesses to run their business effectively.
Building a Digital Platform can offer significant benefits to your organization, such as faster innovation, improved quality and reliability, reduced costs, and happier staff. However, it's a complex undertaking that requires careful consideration of how it aligns with your digital strategy. In this article, we'll explore some of the main benefits of a Digital Platform to help you determine if it's right for your organization.
Faster innovation
A Digital Platform enables faster innovation through:
Rapid time to market: By automating cloud setup and simplifying governance processes, a new Digital Service can be launched to customers within days.
Frequent updates: With an optimal deployment pipeline, experiments in a Digital Service can be updated daily.
Increased focus on business problems: By institutionalizing policies that cut across departments, processes can be streamlined, and people can focus on higher-value work.
More business model opportunities: Friction-free, rapid launches of Digital Services allow you to trial different business models in new marketplaces.
Higher quality solution
A Digital Platform also provides a higher quality solution by:
Reducing environmental issues: Automating configuration and infrastructure lowers the potential for environment-specific problems.
Increasing deterministic test results: Centralizing automated test executors reduces opportunities for non-determinism in test suites.
Faster rollback: An effective rollback system with health checks means deployment failures can be fixed quickly.
Increased reliability
A Digital Platform provides increased reliability through:
More operable services: Providing logging, monitoring, and alerting out of the box increases the operability of Digital Services and helps users to quickly discern abnormal operating conditions.
Graceful degradation: Implementing circuit breakers and bulkheads on the wire for third-party systems allows Digital Services to gracefully degrade on failure.
Improved business continuity: Automating the entire platform infrastructure in the cloud creates new business continuity options.
Improved ways of working
A Digital Platform promotes improved ways of working by:
Experimenting with policies: Cutting across departments means new policies can be forged in inceptions, Chaos Day testing, secure delivery, and more.
Driving new practices: Creating enabling constraints in user journeys can drive the adoption of new practices, such as restricting shared libraries to encourage decoupled domains for Digital Services.
Simplifying processes: Establishing meaningful Service Level Objectives with an automated alerting toolchain can make production support easier to set up.
Advanced technology
A Digital Platform takes advantage of the most advanced technology through:
Using the best available technologies: Standardizing cloud building blocks means the best available technology stack can be provided to Digital Service teams.
Traffic optimization: Surfacing self-service, elastic infrastructure means Digital Service teams can easily optimize for fluctuating traffic patterns without significant costs.
Zero downtime updates: Consolidating service runtimes means functional updates can be continually applied with zero downtime for Digital Services.
Reduced costs
A Digital Platform offers reduced costs through:
Economies of scale: Centralizing the Digital Service lifecycle means economies of scale can be achieved, as more Digital Service teams can be added without incurring repeat buy/build costs.
Easier cost management: Centralizing self-service touchpoints for automated infrastructure allows infrastructure costs to be visualized and closely managed.
Positioning security specialists in Digital Platform teams means security threats can be more easily identified, and Digital Services can quickly receive security updates.
Happier & more productive people
Ultimately, a Digital Platform creates a happier and more productive workforce through:
Lower cognitive load: Abstracting away the Digital Service lifecycle reduces staff's cognitive load, reducing lead times to less than 24 hours for a new joiner, a mover between teams, a leaver, or a new Digital Service team.
Easier to identify talent needs: Splitting business domains into Digital Services highlights which domains are true business differentiators and require the most talented engineers